Security Bank's commitment to service is embodied by the work it has done beyond banking to enrich lives and build communities. In response to the pandemic, Security Bank dedicated its 69th year to partnerships and initiatives that help fight COVID-19. It launched its #GetBetter Corporate Social Responsibility campaign to support medical institutions, local businesses, students, and families.
For this year's Mid-Autumn Festival, the Bank chose to set aside its annual celebration to focus on giving back and helping the community. Clients and business partners were invited to take part in a much more meaningful project, a donation drive where they were able to choose the organization that they want to help.
At the core of this initiative is the Bank's BetterBanking promise, which meant taking steps to ensure the well-being of employees, customers, and communities especially during a global crisis.
"Putting people at the heart of the business is not only important for us – it's also necessary. We are always proactively looking for opportunities that enrich and save lives. It was a unanimous decision to reallocate our mooncake and gift funds to COVID-19 relief efforts. We are grateful for the continued support of our clients and partners. This goes to show that we are one in overcoming this crisis," said Security Bank President & CEO Sanjiv Vohra.
Bringing life-saving services to more Filipinos
Security Bank has been a longtime partner of the Philippine Red Cross (PRC). The donation drive will fund 1,300 reusable isolation gowns and 2,263 N95 masks for the frontliners and healthcare workers assigned to the different molecular laboratories of PRC. Responding to the urgent needs of the medical community, the Bank has already donated negative pressure ambulances and helped fund a molecular laboratory in Cebu.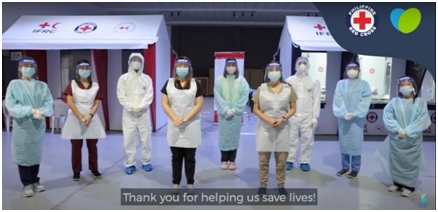 The project will also provide additional funding for Manila HealthTek, pioneer of the locally made test kits, enabling them to purchase an RNA extraction machine for the DLSU Medical Center (DLSUMC), which will increase the testing capacity of DLSUMC from 400-500 tests a day to 1,000 tests per day. Aside from DLSUMC, Philippine Genome Center and other public hospital beneficiaries will also receive PHP 400,000 worth of Gen-Amplify RNA extraction kits for use in COVID-19 detection tests.
Dr. Raul Destura, pioneer and principal developer of local test kits, shared how the funding will help drive the growth of the biotechnology landscape in the Philippines. "Such support coming from the clients of Security Bank gives us a lot of inspiration to continue working, serving and doing good science that will help our country solve our COVID testing problem," he added.
Supporting the education of indigent youth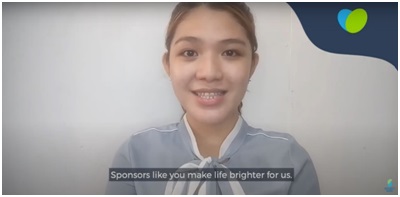 In keeping with the Bank's education advocacy, 120 children of Security Bank's frontline service providers such as messengers, security staff, and maintenance & agency personnel received support as the project also funded the Regalo Mo, Kinabukasan Ko scholarship program of the Security Bank Foundation, Inc. (SBFI), Security Bank's corporate social responsibility arm. "We believe that education is the greatest equalizer in life. It will give every person the opportunity to succeed no matter what his or her social and economic background may be," said Chairman of SBFI Rafael F. Simpao, Jr.
Security Bank is one with the nation in striving to overcome this pandemic. For more ways to donate, visit https://www.securitybank.com/get-better-donate/