At RNL, we're committed to helping campus professionals strengthen their knowledge and capabilities with graduate and online enrollment management (or GO as we refer to it). In light of that, we are very proud to offer our first full-scale track of sessions at the 2020 RNL National Conference focusing on the unique opportunities and challenges associated with recruiting graduate and online students.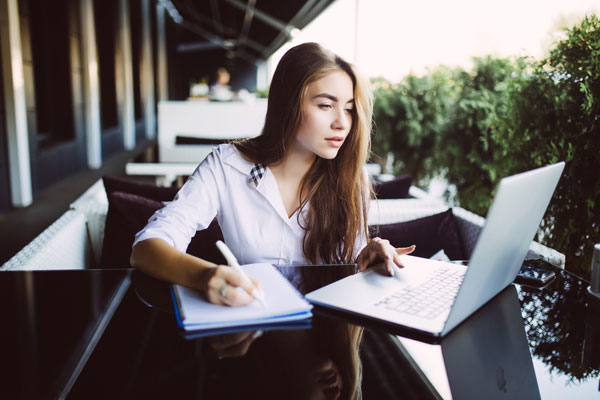 The track will kick off with a featured opening session led by Susan Aldridge, recently retired president of Drexel University Online and past president of University of Maryland University College. Her career spans the breadth of these audiences from returning adult undergraduates to working professional graduate students, as well as online students across these and other populations. (Look for more information on the content and focus of this session in our next newsletter—sign up if you are not already receiving it.)
Three key areas for graduate and online enrollment management
Within the GO track we have recruited a variety of practitioner experts ranging across three audiences: graduate, online, and adult undergraduate students. These sessions will focus on three critical areas for enrolling these populations: market insights; planning for tomorrow and the future; and marketing, outreach and cultivation. They will feature a mix of graduate and online enrollment experts as well as campus professionals sharing their strategies and results.
Market Insights
Graduate Student Marketing and Recruitment: This session will review findings from a new RNL/NAGAP national survey of almost 100 graduate marketing leaders
Data-Driven Decision Making: Two sessions will focus on how one graduate school and one university with a national online presence are using market insights and competitor profiles to underpin their strategic decision process.
Micro-credentials: This session will present findings from a nationally ranked business school's recent research into the world of the ever-expanding world of micro-credentials and other non-degree competitor offerings.
Attracting and Serving Adult Undergraduates: In this session, we'll review RNL's 2019 national study focused on understanding how more than 100 adult and continuing education schools and units are marketing to and recruiting returning adults.
Planning for Tomorrow and the Future
Changing Gears: This panel discussion will bring together enrollment and academic leaders at both the graduate and adult undergraduate levels for a discussion of what you do when enrollment in your core "sure thing" programs starts to falter.
Reengineering Measurement: In this session, attendees will hear how one graduate school is leading the way with ensuring every marketing dollar is used through a reengineering of KPIs and accountability.
Fundamentals of Graduate/Professional Enrollment Planning: Using a workbook approach, attendees will be guided through a standardized process that can be applied to planning to ensure nothing gets forgotten.
Marketing, Outreach, and Cultivation
Top of Funnel: A selection of sessions will focus on cutting-edge strategies to fill your funnel. Two key areas of focus will cover the most effective digital channels to consider and the effective and affordable use of video.
Middle of Funnel: As important as filling your funnel is, if you do not effectively cultivate them throughout the lifecycle, your efforts are in vain. This session will focus on the most up-to-date tactics to ensure that you maximize retention in your funnel.
Analytics: A set of sessions will focus on both using analytics to assess the effectiveness of your digital marketing efforts and a deep dive on using Google Analytics/Tag Manager.
25 sessions covering graduate and online enrollment strategies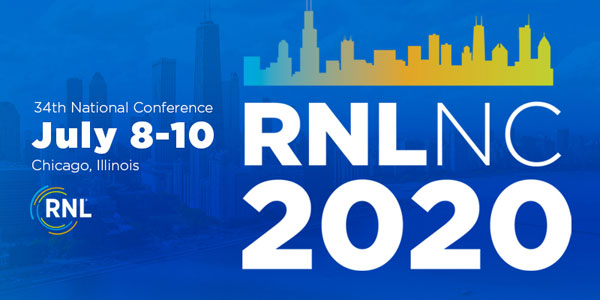 With more than 25 sessions in this track, these GO sessions
will provide broad coverage of key topics along with practical tactics you can
apply to your enrollment operations immediately. In addition, the RNL National
Conference will feature 100 additional sessions on undergraduate student
enrollment, student success, and campuswide issues. Institutional leaders
focused on graduate, online, and adult undergraduate enrollment and marketing will
leave with a tool kit of best practices augmented by new connections to add to
their professional networks.
More details about the RNL National Conference will be posted in the coming weeks, but you can register right now and receive an early registration discount. It is one of the best professional development opportunities available for anyone involved in enrollment management. I hope you'll join us in Chicago this July!
The post Graduate and Online Enrollment Strategies at the RNL National Conference appeared first on Ruffalo Noel Levitz.