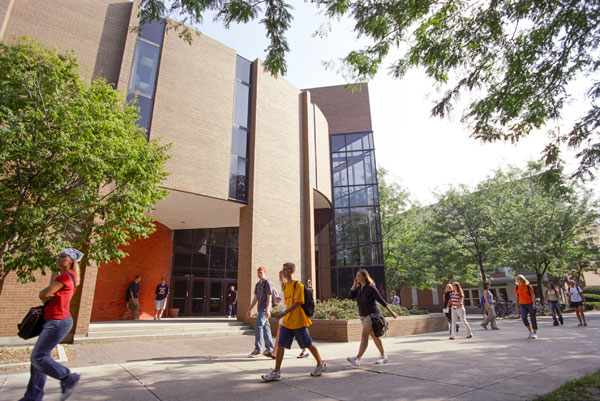 Last spring when working with a partner institution, we noticed a decrease in the number of students who had completed the FAFSA and were deemed to be Pell eligible. This held true for both the admitted student pool as well as the enrolled pool. Notable in the drop was the marked decrease in the number of zero EFC students (those with no expected family contribution). Of course, the question was asked…is it just us? Are they just late in completing the FAFSA this year? But as the spring progressed, the Pell-eligible students still didn't appear. Where were they?
My campus partner wasn't the only one who was noticing this trend. When we explored results from more than 200 institutions using RNL Advanced FinAid Solutions, the data were interesting but didn't yield any answers. While we know the demographic trends and that the traditional 18-year old population is decreasing, the numbers didn't correspond to the decline in the Pell-eligible students. Where were they? It seemed as though not only were they not enrolling, they weren't even applying. In some regions this was quite evident.
When looking at the total population of 166 private institutions and 47 publics, the percentage change of admitted Pell-eligible students remained the same. However, there was a 4 percent decrease in those who enrolled. There were also some noted differences by region.
The West region saw a decrease of 4 percent in admitted students and a 9 percent decrease in those enrolling, with a dramatic 11 percent decrease of zero EFC students.
The Middle States remained flat on the Pell students who were admitted but saw a 7 percent decrease in those enrolling, as did the Southwest region.
Each region, with the exception of New England, saw a decrease in Pell-eligible students enrolling. When we look specifically at zero EFC students, each region saw a decrease in those enrolling, except for a 2 percent increase in the Midwest. For the remaining Pell-eligible group, the Middle States and Southwest saw large decreases of 10 percent and 8 percent respectively.
While the overall percentage of Pell recipients provides an understanding of how the Pell population has shifted, it is helpful to understand the number of institutions that saw those changes.
More than half (55 percent) of the institutions saw a decrease in their Pell-eligible admit pool for the fall 2019 class; 66 percent saw a decline in enrolled Pell students. The private sector saw larger declines, with 58 percent of institutions seeing a drop in the Pell-eligible admit pool and 67 percent in the enrolled pool. The smaller numbers of Pell eligible in the admit and enrolled pools also impacted the yield for those students, with 63 percent of institutions seeing yield rates decrease for fall 2019 compared to fall 2018.
Where are Pell-eligible students going, and what can we do to help?
For admitted students, we can see where they enrolled using
the National Student Clearinghouse and then determine if cost may have been a
factor. For institutions using RNL's
financial aid services, Pell-eligible students can be identified early
during the yield cycle and targeted for specific communications.
But, what about those who never applied or didn't enroll in any postsecondary school? While we don't know the exact reason for their choice, there are many signs that a strong economy may be enticing students into the workforce in lieu of going to college. The perception that the value of college is not worth it may be directing some students to other opportunities such as vocational or technical life paths. For the lowest income families, the desire or need for immediate income may override the longer-term benefits of foregoing earnings while pursuing a degree. Outreach and value messaging are important to connecting with these students.
What can you do to increase access to college for students? Talk with us.
My colleagues and I at RNL work with may institutions to increase access and affordability to college. We work with campuses to award financial aid strategically so students with fewer resources can afford to attend, increase engagement and outreach to first-generation students, and other key strategies.
Let's talk about how you can increase access for student populations that have greater challenges attending college. Schedule a time to talk with us and we'll be happy to discuss enrollment and awarding strategies.
The post Where Have all the Pell-Eligible Students Gone? appeared first on Ruffalo Noel Levitz.