In today's higher education environment, parent engagement and college enrollment go hand-in-hand. According a research report by RNL and CampusESP, 77 percent of parents say they are "very involved" in the college planning process. In fact, parent involvement can be extremely influential when it comes to enrollment, retention, and promoting student success.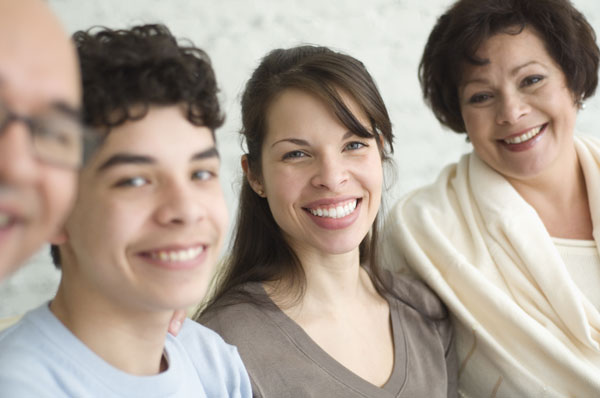 That's why RNL has partnered with CampusESP, the premier parent and family engagement company in higher education, to use our combined resources to optimize your parent engagement strategy and turn parents into ambassadors for enrollment and student success.
In working with parent engagement and college enrollment, we have seen tremendous benefits when colleges and universities harness the influence of parents from college search through graduation. Here are three key ways we help campuses connect with parents so they have the information and communications they need to help their students enroll.
Differentiate your marketing efforts with parents
It's critical to send parents the information they want when they want it. The CampusESP platform allows colleges and universities to send targeted emails and newsletters so parents receive that information at key decision points (with an incredible open rate of 63 percent for prospective parent emails, newsletters, and alerts). Parents receive content on:
Saving Money—cost of college, scholarships, FAFSA, understanding loan debt
Getting In — helping their student, safety, insider tips
Tools—checklists, campus visit questions to ask, cost calculators
Family Activities—planning for college, campus visits, budgeting
Another successful strategy we use is curating content from your website and combining it with expert advice from trusted sources, such as NBC's Parent Toolkit, to provide parents with a personalized experience that goes beyond Facebook, College Confidential, or basic email.
Over 500,000 parents use the CampusESP Parent Portal, and 72 percent say that CampusESP helps them better advise and support their students.
"Nudge the nudgers" to increase visits, applications, and deposits
It's not only important to keep parents informed. It's critical to "nudge the nudger" by giving parents actions to take. Regular emails generated by CampusESP contain qualification events, such as signing up for the portal, completing a survey, or registering for an event. The qualification nudges are personalized to the parent based on the stage of their student in your enrollment pipeline:
Inquiry—focus on sign-up for campus visit
Application—focus on completing student application
Admit—focus on depositing and enrolling
By strategically involving parents in your admission process, you are able to directly influence prospective students.
Improve parent engagement to improve student yield
With our campus clients, we link parent engagement to their student data through a "Parent Promoter Score." By tracking which parents are most engaged, you can understand which students are most likely to enroll at your institution:
High parent engagement → High likelihood of student enrollment
Low parent engagement → Low likelihood of student enrollment
Strategically engaging parents and tracking their involvement provides an additional measure to understand your outreach effectiveness trends over time. CampusESP provides data on your most engaged families as well as the content that is most effective at reaching families, so that your communication strategies can evolve year after year.
Talk with us about increasing parent engagement in the college planning process
Every school says that "parents are partners," but true parent engagement requires active, personalized, and measurable actions. That's why RNL and CampusESP, provide the most complete end-to-end parent engagement process available in higher education.
Ask for a free consultation with RNL and CampusESP and see how you can build your campus brand with the most crucial influencers in the enrollment process: the parents of the students you are recruiting.
About the author

Dave Becker is CEO of CampusESP. In his 18 years of experience in education technology, he's had the opportunity to visit and present at over 300 different colleges,campuses and conferences around the world.He has a passion for innovative thinking, and leveraging technology for student and university outcomes.
The post Parent Engagement in the College Planning Process appeared first on Ruffalo Noel Levitz.