Introduction to Visual Commerce
In the eCommerce sector, visuals have become more important than ever with the rise of beautiful product displays, video advertisements, user-generated product images & videos, visual information, and online shopping assisted by visuals.
The influence has been so much that it has given birth to the term – Visual Commerce.
What is Visual Commerce?
Visual commerce is the use of strong, engaging images, compelling videos, info-graphics like stunning product shots, user-generated product visuals, product video & reviews for the purpose of creating user engagement that ultimately leads to conversions & sales.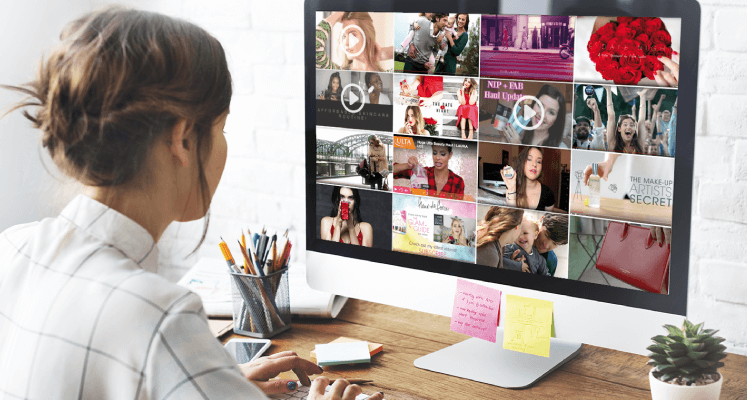 The visuals serve the other crucial aspect of successful business i.e. it helps in providing a superior fulfilling browsing and shopping experience to the users.
Visuals are essential for consumers in the eCommerce industry as the users look for a sense of the view that can help them make an informed purchase. Like the offline retail, the sense of touch is not available in online eCommerce so visuals drive the decisions of users.
How is Visual Commerce relevant to Visual 1024Marketing?
Visual marketing and visual commerce are two different terms with one common key element i.e. Visuals.
Visual marketing is the process of using graphics, images, videos, info-graphics, GIFs for the purpose of advertising and promotions. The saying that "A picture says a thousand words" holds true in this sense.
Using Visuals for marketing can help the digital marketers get their intended message across more effectively and resourcefully using visuals. And humans tend to respond more positively to the visuals over text.
Visual commerce is a wider term which includes visual marketing. Visual marketing attracts the consumers towards the products whereas visual commerce includes the whole process of attracting, engaging, and converting the users into customers.
Now, that we know visual commerce, visual marketing, and their relation. We can explore how visual commerce platforms can drive visual marketing to generate results for a business.
Visual Commerce Platforms
A visual commerce platform helps in aggregating visual content from social media and then displays the content in the feed with options for buying. There are various visual commerce platforms that provide diverse functionalities for your visual marketing efforts.
Here are some of the ways through which a visual commerce platform can help visual marketing.
1. Grow Your Initial influence
Visuals are processed 60000 times faster than text and humans form an impression about things immediately within milliseconds after viewing them.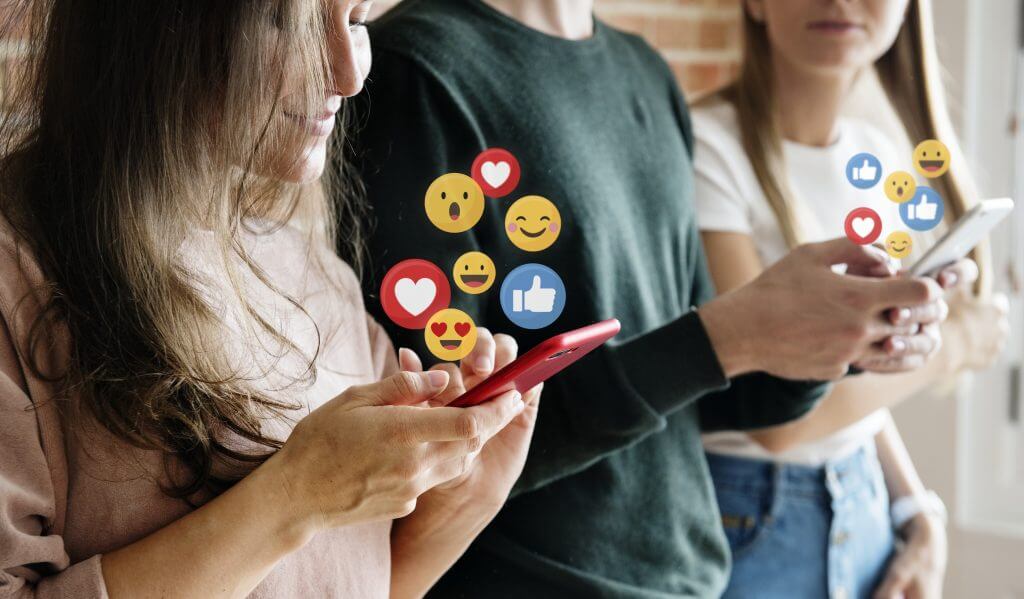 Having attractive visuals can help in creating a strong initial influence on consumers and a positive first impression can go long for your brands' benefits.
Using a visual commerce platform, you can aggregate creative and attractive visuals from social media and use it on your website as a marketing tactic to create a captivating initial influence on the consumers.
2. Drive Interaction & Engagement
Interaction and engagement are two key goals for any marketing campaign and if you are using visual marketing, it becomes more important as users tend to engage with visuals more than text comparatively.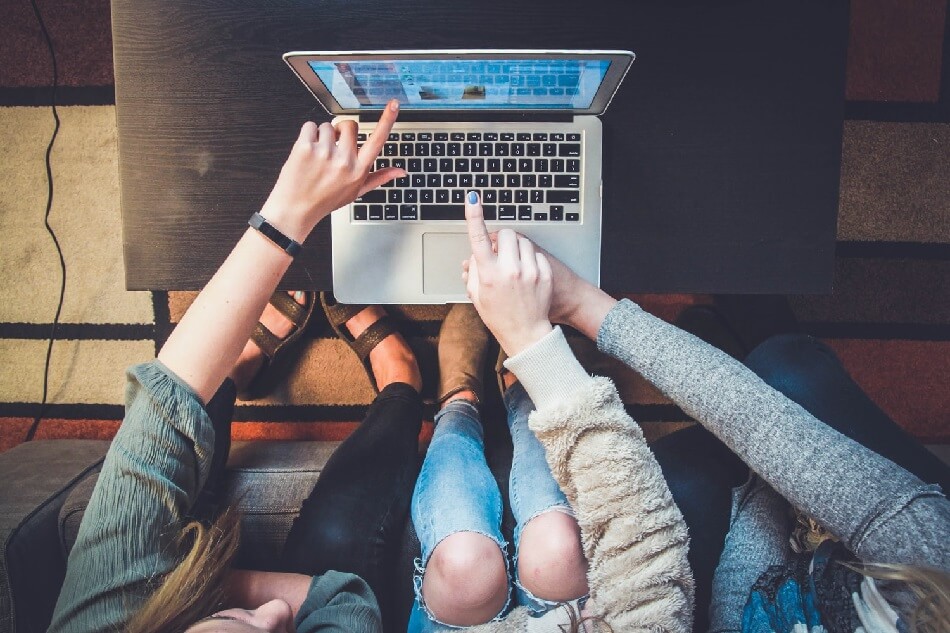 Interaction and engagement with the campaign are steps that further guide the consumer to the conversion elements in the purchase funnel.
Visual commerce platforms will help in making the aggregated visuals more attractive with customizations to the posts and the overall feed. This will enhance the possibilities of interaction and engagement with the users.
3. Visual UGC Marketing
This is probably the biggest advantage of using a visual commerce platform for visual marketing that you can make use of the influencing user-generated visual content from social media.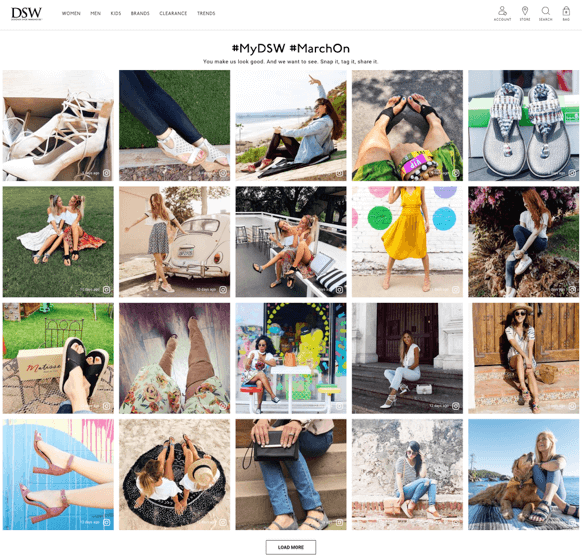 When it comes to the digital environment, having social proof is important for any business or a brand as it attracts consumers and helps with the conversions and sales.
Users upload millions of photos every day and most of them feature products that they use. Thus, as a brand, you can harness these visual posts relevant to your brand and display it as the symbol of authenticity, reliability, and trustworthiness.
Visual commerce platforms can gather the visual user-generated content from different social media platforms and display it as authentic visual marketing content with user referrals and assurances.
This can help in developing your brand identity, strong brand image, loyal user base, a sense of security, and most essentially the sales and conversions as consumers tend to trust the word of existing users while making a purchase online.
4. Influence of Sales & Conversions
The impact of visuals as we can understand by now is directly related to conversions and sales for eCommerce. Visual marketing is an indirect selling of your eCommerce products to the consumers.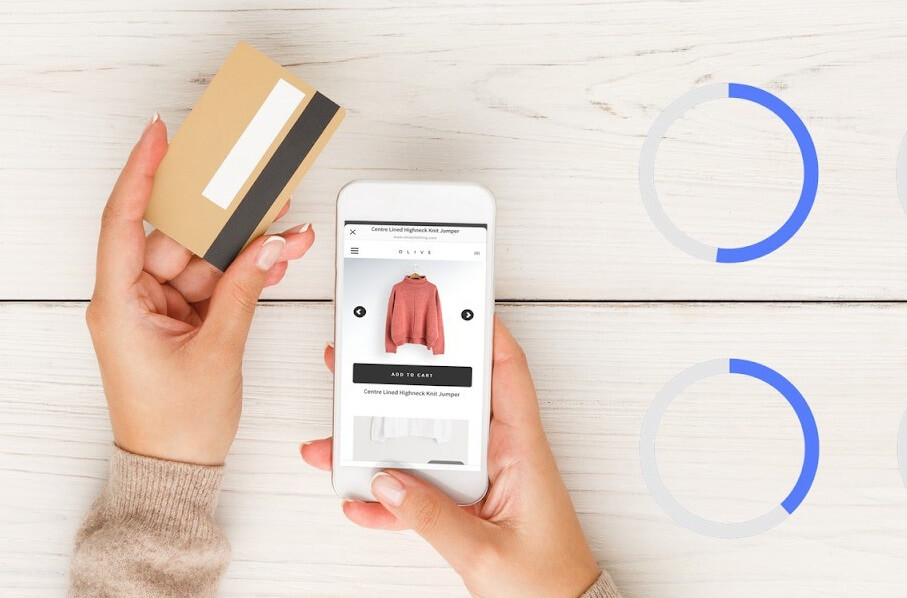 More than the product descriptions, the marketing of product photos, detailed video guides, video reviews, info-graphics, etc. shapes a consumer's decision to make a purchase online.
Visual commerce platform can help you bring the marketing and selling together through the visual buyable feeds, as we learned that captivating visuals instigate the intention to buy among the users.
You can add the feature of buying options to the visual feed and make your visual marketing posts campaign instantly workable. This will reduce the interest decomposition of the user by shortening the user journey of buying online.
Your visual marketing will turn into the visual marketing and selling strategy and it will enhance your eCommerce conversions and sales.
Also Read: Why shoppers leaving the carts without paying for it?
Conclusion
Visuals have become a crucial part of the social audience in the present age. Most of the popular social media platforms are visually aesthetic and that has been the main reason for their immense success.
Users have been the key reason behind the inception of visual influence in social media and the growth of visual content has blurred the impact of textual content.
Visuals immensely influence the way how consumers shop online and using a visual commerce platform can help in your visual marketing strategy to garner positive returns on your marketing investments along with various value-added benefits.
The post The Importance of Visual Commerce Platform in Visual Marketing appeared first on TopDevelopers.co.